Radio Frequency
So, what is Radiofrequency?
Known for its skin tightening qualities, radiofrequency is an energy source that produces heat when delivered into the skin. It is an effective and comfortable way to address the signs of skin ageing, giving you that youthful, toned and lifted look.
It is our go to treatment for those difficult to treat areas such as the upper and lower eyelids, lifting of jowls, double chins and lifting of the cheek areas. It can also be used on the body, tightening excess skin on the stomach, under arms, thighs, etc. It also treats stretch marks, cellulite, scars and excess skin following childbirth or weight loss.
After a course of treatments, you can enjoy tighter, more lifted younger looking skin with improved skin tone, texture and elasticity.
How does it work?
A thin layer of gel is applied to the treatment area and a multipolar applicator transmits the radiofrequency energy into the skin. The energy gently warms the skin and contracts collagen fibres to lift, restructure and tighten. It also promotes accelerated collagen production.
Radiofrequency wavelengths are able to penetrate the deeper dermal layers of the skin at a controlled rate to promote cellular rejuvenation. Typically each treatment session lasts a total of 30 to 45 minutes depending on the treatment area..
Is the treatment uncomfortable?
This treatment is not painful, more the opposite as most people find the sensation and warmth relaxing.
Is there any downtime or aftercare?
Downtime is minimal. Your skin may be pink for a short time following the treatment however this will subside quickly. You can continue with life as normal and will not need any special aftercare.
Is it suitable for my skin type?
Radio frequency is suitable for most individuals and skin types. If you are pregnant or breastfeeding, then treatment is not advisable. If you have any metal implants in your body following surgery, then please discuss with your practitioner. Simple fillings and dental implants are fine.
How often do I need to have the treatment?
Whilst some 'lifting' results are often seen immediately, a series of regular treatments are recommended to fully benefit. We recommend 1 treatment every 1-2 weeks for 6-10 weeks to maximise results. Ongoing maintenance is recommended every 1-2 months thereafter to maintain the benefits.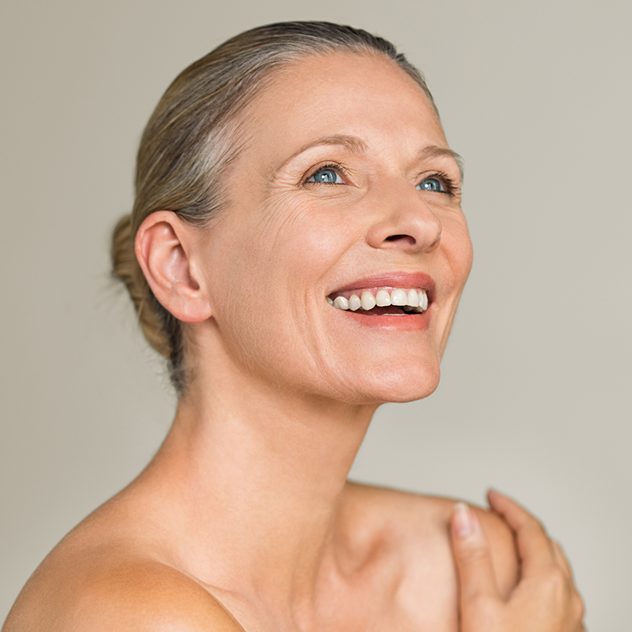 "non-surgical anti-ageing skin tightening treatment which targets the deeper dermal layers of the skin, with no downtime"
Key Benefits
Non-surgical, skin tightening for the body and face
Immediate res ults as collagen fibres constrict and tighten
Stimulates new collagen to improve skin laxity and ageing
Improves wrinkles, dropped contours, sagging jawlines and double chins
Improves cellulite, stretch marks and tightens loose skin
Improved skin tone, texture and elasticity
Skin tighten with no downtime
SMALL SINGLE AREA
i.e eyes, upper lip, chin, hands.
Per Treatment

£75.00

3x Treatments (package offer)

£200.00

6x Treatments (package offer)

£385.00

10x Treatments (package offer)

£600.00
LARGER SINGLE AREA
stomach, buttocks, thighs, arms.
Per Treatment

£95.00

3x Treatments (package offer)

£255.00

6x Treatments (package offer)

£485.00

10x Treatments (package offer)

£795.00
FULL FACE & NECK
Per Treatment

£125.00

3x Treatments (package offer)

£335.00

6x Treatments (package offer)

£635.00

10x Treatments (package offer)

£1000.00
Maintenance Packages are available. Please discuss our loyalty scheme with your practitioner.
Radio Frequency treatments can also be combined with other treatment programmes. 
*Prices exclude Harley Street & Regents Park Clinics