Consultation
Taking your skin consultation to another level
At skinworks we are excited to bring you one of the worlds most advanced in-clinic skin scanner – the Observ 520x. Providing you with an unparalleled view of your skin during our skin consultation process.
Many skin conditions that surface in time originate from the deeper skin layers and are difficult to diagnose with the human eye. The Observ 520x exposes conditions at the epidermal and dermal skin levels by using a patented skin fluorescence and polarised light illumination technology. Using this unique technology, we can instantly reveal skin conditions, create awareness and propose a targeted treatment program bespoke for you.
It reveals how subtle signs of ageing and skin health contribute to appearance, and its advanced lighting modes help identity the root cause of specific skin concerns and conditions.
By enabling you to see what lies under your skin's surface, we are able to identify the possible causes for specific skin concerns and conditions, and offer personalised advice and treatment plans to address any issues.
What can be treated?
Pigmentation Concerns – such as Sun Damage
Melasma
Acne & Congestion
Premature Skin Ageing
Dehydration & Lipid Dry Skin
Vascular Conditions
Rosacea
Collagen Loss & Skin Laxity
Sensitive And Thinned Skin Areas
Lines & Wrinkle Formation
Skin Surface Texture
Skin Lesions such as Milia, Skin Tags or Keratosis
Reactive or Sensitised Skin
Having a visual record documenting your skin's transformation throughout, and after your treatment programme will help you monitor progress and track your skin transformation journey. A detailed copy of your results and treatment plan will be emailed directly to you.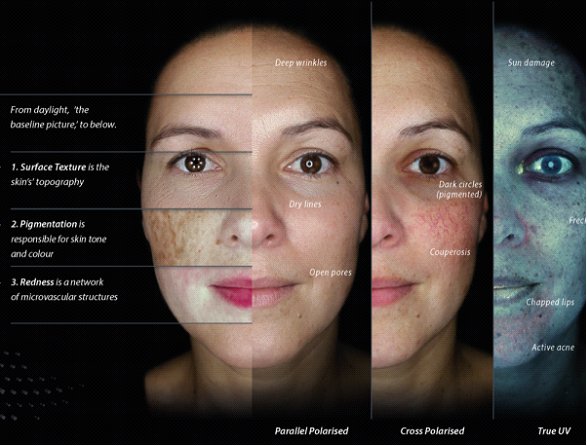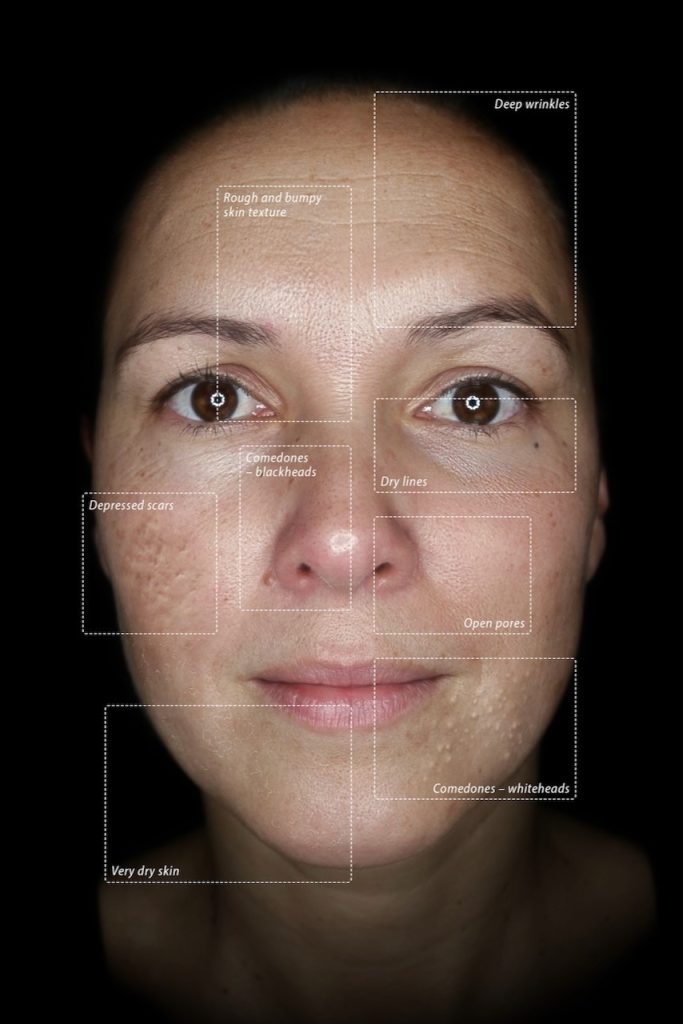 "Document your skin's transformation"